Welcome To Superwoman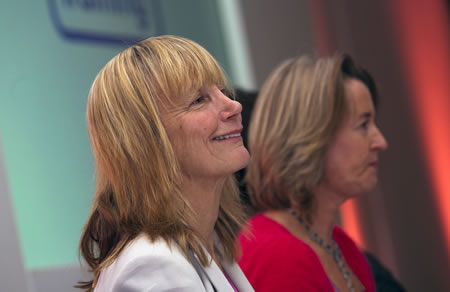 At Superwoman 5 we were motivated and inspired by four wonderful speakers. We heard Rosie Swale Pope's amazing story of her little run around the world that took 5 years and involved 53 pairs of shoes and 3 packs of wolves, raising awareness of prostrate cancer along the way. Morfudd Richards told us how a tatty icecream van called Mr Frosty got a psychedelic make over and was re-named Lola's on Ice, leading to the launch of a best selling recipe book. Suzi Hunt explained how she made the change from working for a big investment bank to setting up a florist called Flowers with a Twist in Pontcanna, Cardiff and the challenges she faced in the process and Julia Zorab, Springboard trainer, gave us a short workshop on how to identify the changes we wish to make in life and how to achieve those goals.
150 women, £4725 raised for charity, a fabulous goody bag, a big cream scone and a couple of glasses of wine plus lots of networking. What more could any Superwoman want?
Superwoman's Blog
For all the latest Superwoman views and opinions check out our blog
Superwoman Strikes
So far, Superwoman is proud to have helped the following charities:
Trust for Sick Kids
Save the Children
Marie Curie Hospice Penarth